Keeping Your Equipment Mission Ready
Whether your equipment is in a government building or on a military base, maintenance and repair remains critical. Our 24/7/365 customer support quickly dispatches manufacturer-certified technicians to keep your essential electro-mechanical and machinery running reliably year round. Partner with us also for installation, preventative maintenance, retrofits, and legacy equipment retirement.
About Our Techs
Manufacturer-Certified Technicians
Preventative Maintenance
Legacy Equipment Retirement
Audit + Track Metrics
Reliable Equipment
Ready to Serve
In public or military service, equipment downtime can be disastrous. With DOC Services supporting your efforts, you gain access to 35+ years experience in effective equipment support. Trust our national team of certified technicians to have the skills and parts needed to get you back up and running rapidly.
Our National Team of Technicians Installs, Services + Maintains:
HVAC/R Equipment & Systems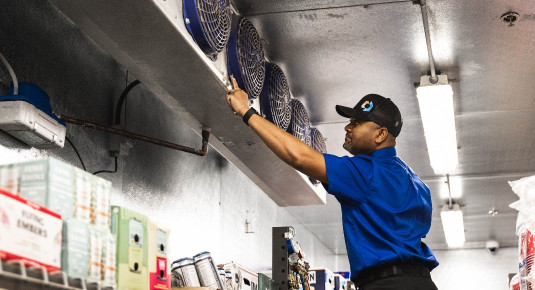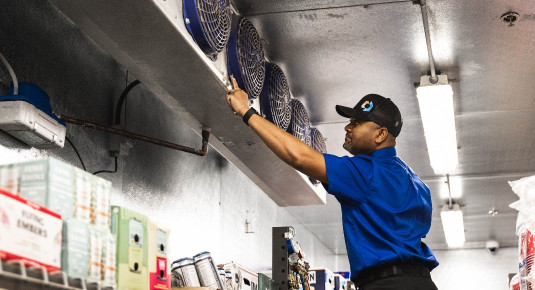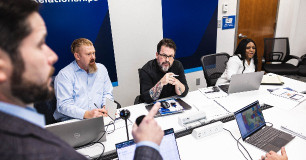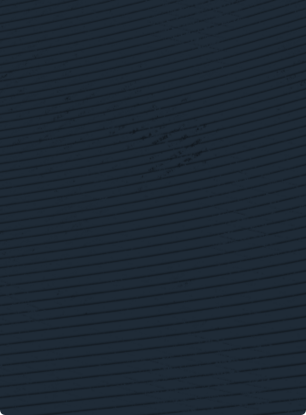 We Know Your
KPIs
DOC Services for technical skills & technological transformation.
Easily audit and track your metrics for government or military accountability with DOC. We document all our processes for full visibility into response time, total time completion, first trip completion, and average invoice cost. Use our data on repair type, parts usage, equipment age, and machine condition to better understand your total cost of ownership, continuously assess inventory levels, and drive preventative maintenance efforts.
Efficient + Prepared
DOC Services helped our Post Exchange be back online for our busiest time - move in day for our new officers.
- Les H.
General Manager, PX Army Base in Kansas
Unparalleled Commitment
This second generation company has an unparalleled commitment to service not typically seen in the industry. DOC is built upon one principle - Being the best in the word at what they do... and they are succeeding.
- David H.
International Home Improvement Retailer
We know we will be in good hands
We have been very pleased with our professional service and recommend DOC to everyone who needs service or is in need of a mobility scooter.
- Sam S.
Mobility Scooter Owner